December 01, 2016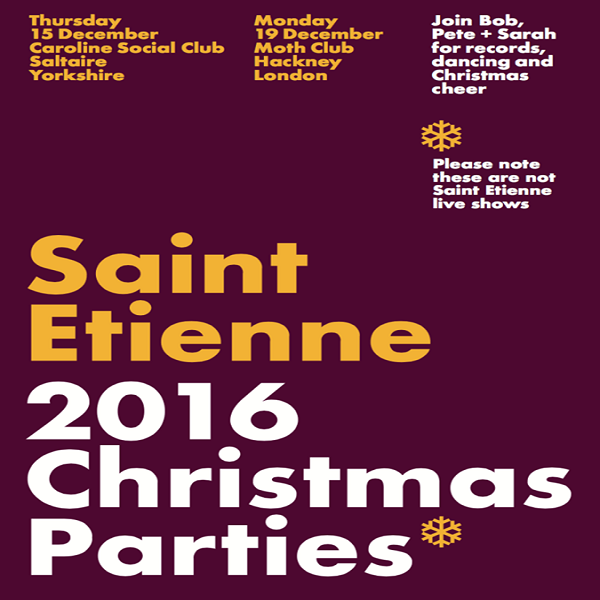 "We're Having A Party! - two actually"

"Sarah Bob and Pete have been locked up in a North London studio for the last few weeks working on their new album. But, with December fast approaching, and the news from the outside world being so unremittingly bleak, thoughts have turned to letting their hair down and playing some loud pop music.

So they have decided to throw a Christmas party* - two Christmas parties, in fact. They will be spinning a wonderful array of hits and misses, and there will be a small present for all those who attend.

First of the two dates is....

Thursday 15th December: Caroline Social Club, Saltaire, W Yorkshire....

Then we'll head down to London to one of our favourite venues for our second date here....

Monday 19th December: Moth Club, Hackney, London

Both venues are gorgeous but quite bijoux, so tickets are strictly limited (just 200 for each party) Buy ASAP to avoid disappointment! And see you at Christmas!"