October 31, 2010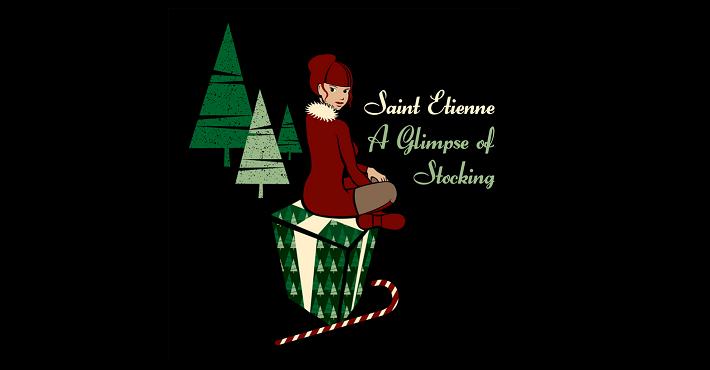 After locking themselvess away for six weeks in deepest Surrey, on a diet of glogg and cheese footballs to get them in the spirit, the band can announce that their long promised Christmas album A GLIMPSE OF STOCKING is finally ready. It will mix eight old (some very rare) songs with seven brand new ones. All of the new ones are written by them except for WINTERTIME LOVE which was written by proto-goth legends The Doors.

Other treats to accompany a feast of port and stilton include the saucy UNWRAP ME, the Daft Punk meets Lieutenant Pigeon rave-up GONNA HAVE A PARTY, and the Rea-in-reverse WELCOME HOME, ready made for a Woolworths ad that will sadly never be. Pete has also written a cracking uptempo melancholy track with an Ennio Morricone/New Order feel that is so new it doesn't have a title yet.

Now, not everyone feels quite the same way about Christmas as they do (especially birthday boy Bob, who thinks he owns it) so this will be a limited edition of 3,000 numbered copies, available for the 2010 festive season only. And unlike FOXBASE BETA it won't be available in the shops.

A GLIMPSE OF STOCKING will be available to pre order for a limited period between 7pm (UK time) on Wednesday 3rd November and Midnight (UK time) on Saturday 20th November. After that, the shop doors will shut as the band have to get them in the post. The band will mail out details of the link from which we can buy it a few hours before the on-sale time next Wednesday.

The album will be available to buyers all over the world at three price levels:
i) £12 for the numbered CD album
ii) £16 for the numbered CD album with a Christmas card signed by all three band members
iii) £150 for the numbered CD album, a personally dedicated Christmas card signed by the band, plus an extra CD with a PERSONALLY DEDICATED CHRISTMAS SONG, sung by Sarah, not available on the main album. This is the only way we'll be able to get this song! And our name will be in the lyric!

Albums will be shipped between 26th-29th of November so they should, postal workers willing, reach everyone well in time for Christmas. The maximum number we can order is three copies.

The gorgeous artwork, and the card, are both designed by Lora Findlay, who designed the sleeve for Tales From Turnpike House.

A Glimpse Of Stocking. It's the perfect Christmas present!